Osmosis treatment
What is osmosis?
Unfortunately, polyester laminate only looks watertight at the first glance. In fact, the molecular laminate of the polyester contains enough permeations and holes to enable moisture to penetrate inside (diffuse). This does not happen overnight, but over a period of many years. The individual layers of the hull laminate resist the penetrating moisture in different ways.
The most watertight layer is the gel-coat. This coat should never be damaged, since otherwise, water and moisture will be able to penetrate into the laminate directly unhindered. It would actually not be a problem that moisture slowly penetrates into the polyester if the laminate were in perfect condition, in other words, if it were without trapped air and air bubbles.
However, even the best plastic manufacturer will not be able to supply a laminate which is absolutely free of bubbles. An this is where the actual problem starts.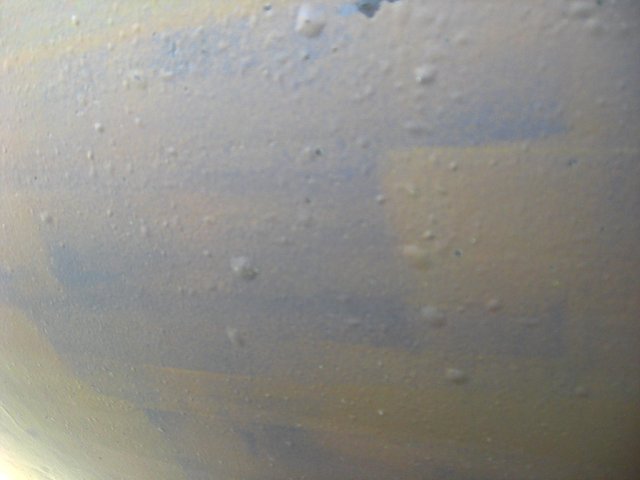 osmosis bubbles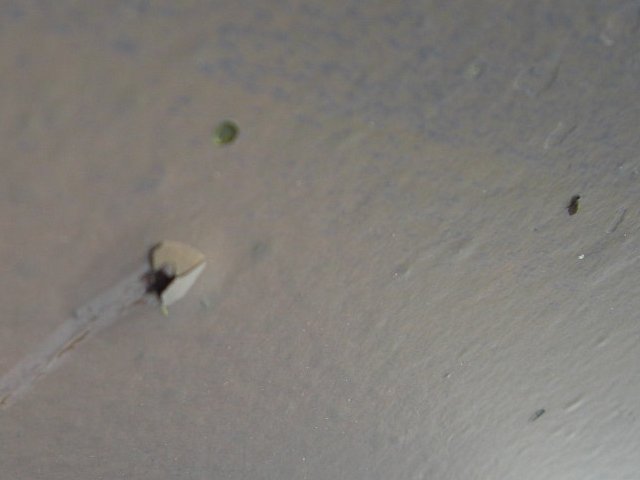 burst bubble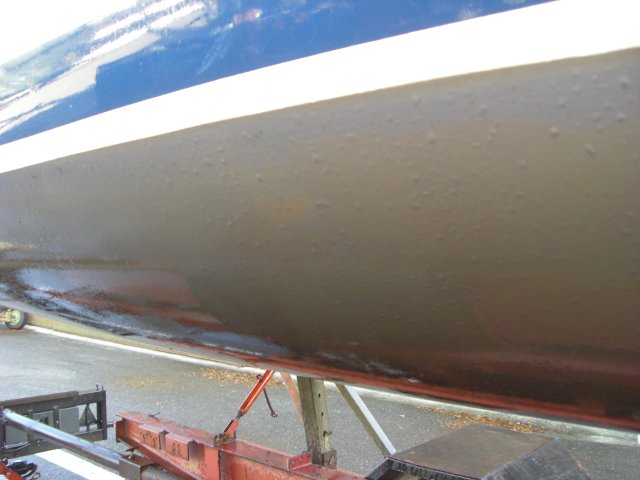 hull surface
These bubbles contain the residues of unhardened resin, hardeners and binders from glass wool mats. The water (water molecules) which diffuses through the gel-coat into the laminate dissolves these residues in the bubbles. The concentration of these residues is much higher in the fluid which is created than in the laminate environment. This is when the osmosis process begins, as the different concentrations attempt to offset each other. However, since the pure water molecules are smaller than the molecules in the solution, they can also penetrate the laminate more easily and quickly. The bubbles with the dissolved residues remove the moisture from the surrounding laminate and collect it in the bubbles. When the bubbles are full, they exert a pressure which produces the typical osmosis bubbles in the gel-coat.
Preventing osmosis
We specialise in preventing osmosis and in removing osmosis from GRP yachts For hulls with old antifouling coats, we remove the entire old coat down to the gel-coat in order to carry out the osmosis prevention procedure. This is lightly sanded, cleaned and checked for damage. We then reconstruct the hull underbody in at least 5 layers, using a special tar epoxy primer as a protective layer (water block), before the new antifouling layer is applied again as the final coat. The material used is of importance during reconstruction. It should always be epoxy based, since only epoxy is completely watertight. The temperature during the procedure also plays an important role. Low temperatures during the procedure or afterwards during the hardening period are disastrous for this material. The hardening process is stopped and the reconstruction work will have been carried out for nothing.
read more on page 2