Aphrodite IOI
The legendary Aphrodite
The Aphrodite 101 - a legend in beauty and speed. A yacht from well-known designers Jan Kjaerulff and Paul Elvström encapsulates all their ideas and creativity. Constructed under the management of Ott Wassersport (Ott Water Sports) according to high quality standards, and maintaining strict class specifications, the Aphrodite 101 will perfectly meet the needs of nearly all sailors.
A modern classic
The Aphrodite 101, with its elegant lines and speed has become a firm fixture in the sailing waters of central Europe and Scandinavia. Nearly 500 boats have been built to date, with over 140 sailing on Lake Constance. The Aphrodite 101 can also be seen in the Mediterranean, the USA and even in South Africa, however.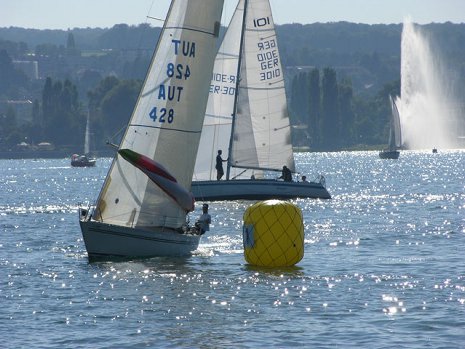 regatta sailing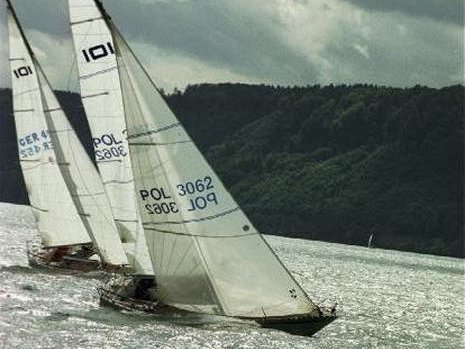 Genoa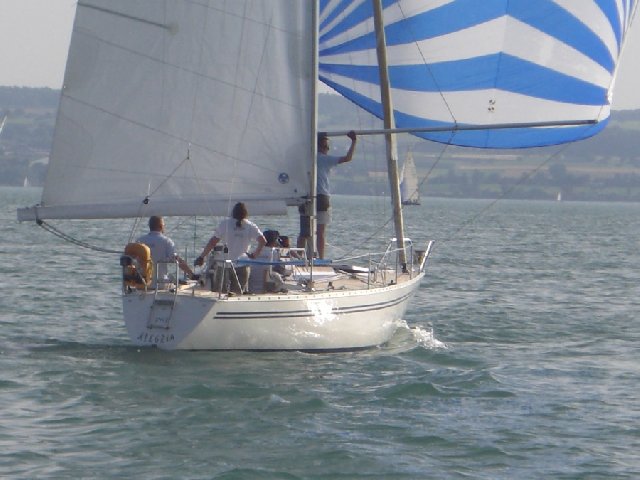 spinnaker
A real winner
Over 80 yachts are listed in the Club Aphrodite 101 Bodensee e.V. (www.aphrodite101.com) association. Every year, a large number of class regattas are held on many waterways, including the Lake Constance Championship and the International Class Championship (World Cup), while in Denmark, where the Aphrodite 101 is a national class, the Danish Championship is also held. In the "Blue Band" race on Lake Constance, the Aphrodite 101 is regularly the strongest One Design class, with up to 30 boats on the starting line - facts and figures which speak for themselves.
Impressive quality
The Aphrodite 101 also comes with exquisite, top-quality interior fittings in line with the best in Scandinavian boat-building standards. This makes her a particularly special yacht - living up to her name, the Aphrodite 101.
The Aphrodite 101 is the yacht that many sailors dream of. Make you dream come true - we will be happy to help you on the way!