Diamant 2000
Sporty sailing guaranteed
The Diamant 2000 is the sister ship of the Diamant 3000. It is just 7.35 meters long, and has been constructed purely as a sports yacht by Jan Kjaerulff.
Speed is no magic trick
The optimum surfing and gliding qualities guarantee a great sailing experience when you're on the water with the Diamant 2000. The modern, flexible rig fulfils all modern sailing technology standards for professional regatta sailing.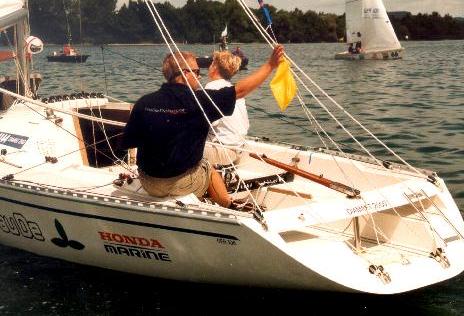 large cocpit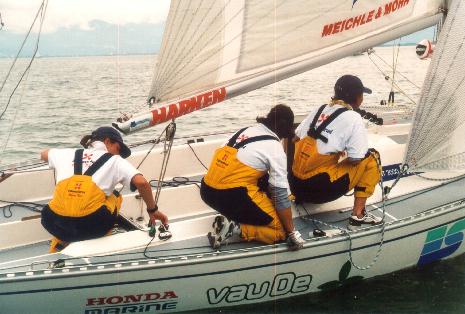 3 men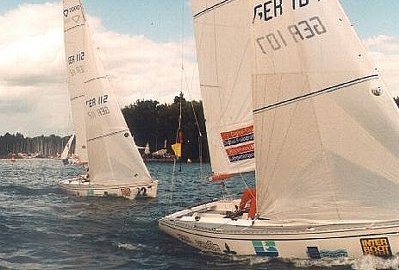 windwards
Made by sailors, for sailors
Meanwhile under deck the space is limited to the needs of a sporting weekend, above deck, the Diamant 2000 is well-equipped as a sailing yacht. Take a look over the following pages at the impressive features of the high-tech Diamant 2000 sports machine!