Yacht laquering
Some basic information about the gel-coat
We generally recommend that you keep your hull with a gel-coat surface in its original condition for as long as possible, and maintain it using cleaning products, polishes and sand polishes. There is no better surface than the gel-coat for maintenance and repair work. With a white gel-coat in particular, the outer shell can nearly always be brought back to an excellent condition using different sanding and polishing techniques. With coloured hulls, this gets more difficult as the boat ages. Here, repairing a scratch even with the original gel-coat is highly problematic, since the new gel-coat never has the same colour as the old, bleached gel-coat. Dark or coloured gel-coat also chalks much more rapidly than light or white gel-coat.
Polishing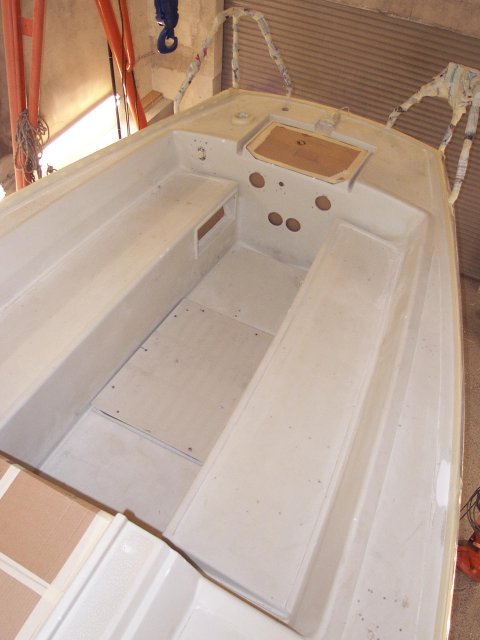 Aphrodite IOI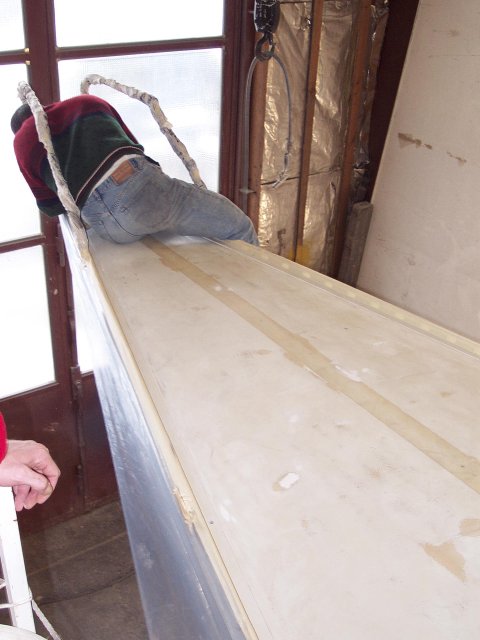 bow
Before you have your yacht lacquered, always check first whether the old gel-coat can be restored using special polishing techniques. We specialise in this field, and will be happy to make you an offer.
Preparation
If polishing no longer helps, the last option is to lacquer the yacht to get back that beautiful appearance. Here, the gel-coat must be well sanded, damage must be repaired, and all foreign substances which may affect the silicon or colour structure must be removed. We prime the outer shell at least twice for a perfect yacht lacquering result, with an interim sanding operation and, when necessary, levelling out cracks. Only when the prime coat onto which the lacquer is to be sprayed is in perfect condition after being sanded do we start with the final lacquer, using a spraying technique. In practise, this means that the surface to be lacquered is primed, sanded and then checked for damage. If we do find damaged areas, these are levelled out and sanded, before the entire surface is primed again. We repeat this procedure as many times as is necessary.
Our workshop is equipped for lacquering boats with a suction unit and a heating facility with a length of up to 11 meters.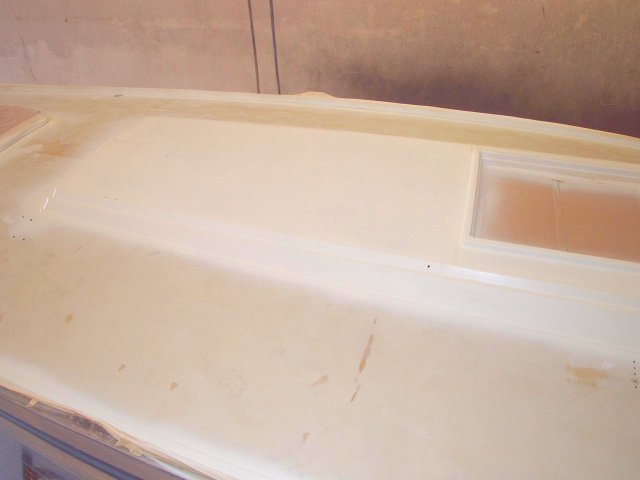 laquering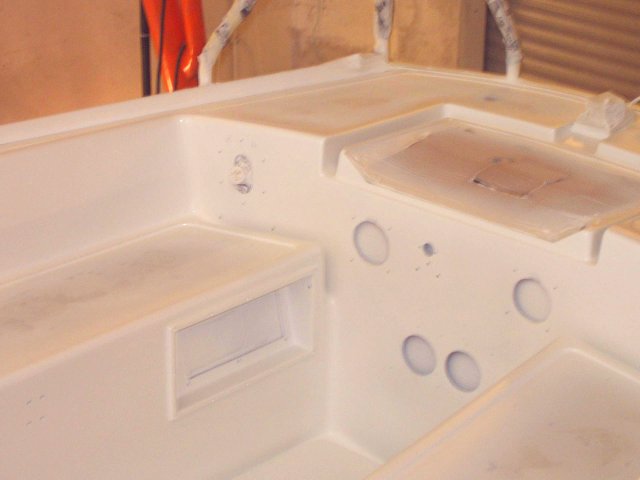 cockpit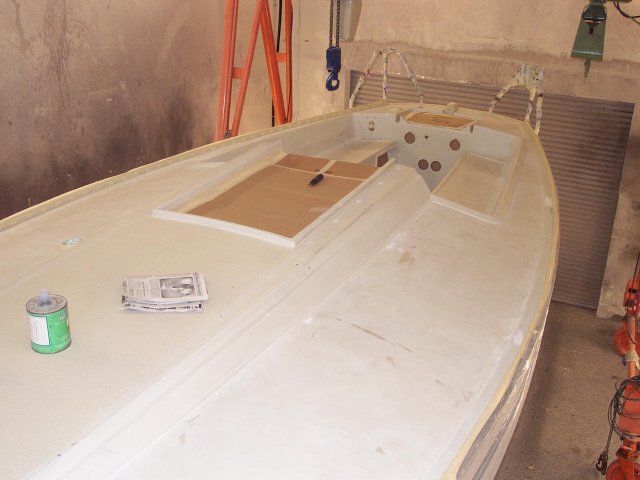 workshop
Primer
For the primer, we use epoxy primer, with epoxy filler for rough levelling out work. The final lacquer is then completed using either International Perfektion 709, or using the high quality AWLGRIP yacht lacquer. The AWLGRIP yacht lacquer is extremely tough, and can withstand bleaching for significantly longer. The AWLGRIP lacquer also matches the properties of the gel-coat most closely, which means that repairs can be completed with a better result later on.