cabin
Danish boat construction
The interior of the H-Boat has been completed using well-known, high-quality Danish boat construction techniques. The cabin contains a total of four berths, all of which are two meters long, so that even tall sailors will be able to enjoy sufficient sleeping room.
Materials
The cushions in the saloon berth and the dual-section forward quarter H-Boat cushion are covered with blue cushion fabric. All furniture, below deck is made of top-quality mahogany.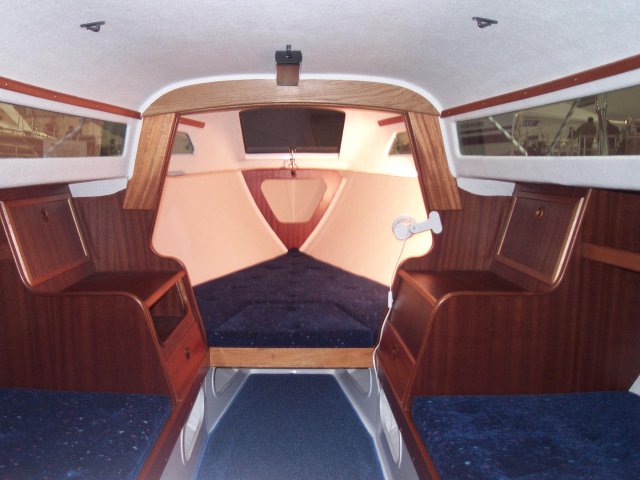 forward quarter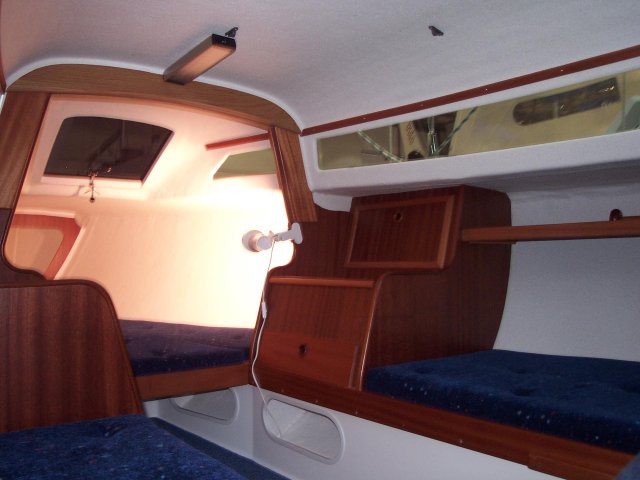 cabin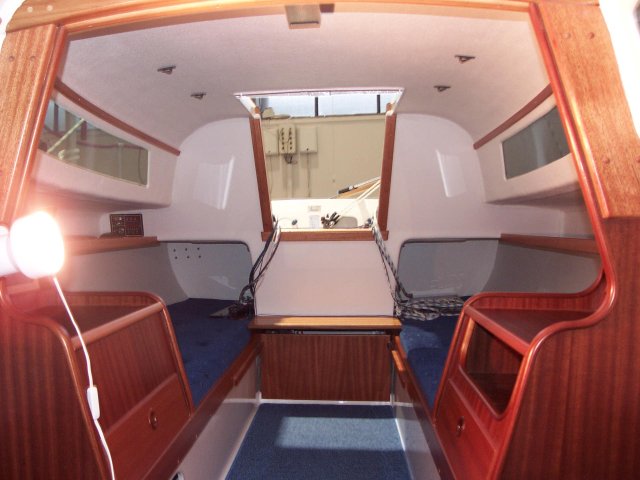 view backwards
Fittings
The forward quarter berths are separated on both sides from the saloon berth by a cabinet section, which holds sufficient stowage area with one storage compartment and one drawer on each side. An additional large drawer which can be used as stowage space is located directly beneath the companionway.
All GRP surfaces in the cabin are cladded in salt water-resistant vinyl foam. The companion hatch below the companionway is flush-mounted, and the cabin is also sealed by a dual-section bent-board made of dark acrylic glass with ventilation slits and a lock.