Ott Watersports News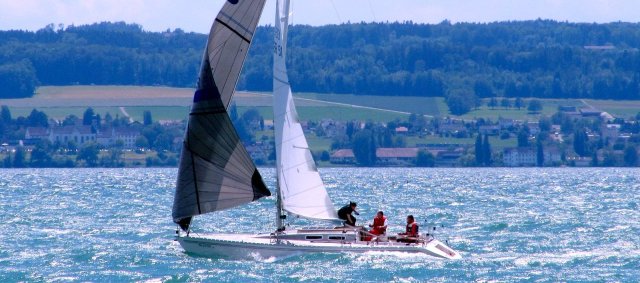 Everything new with us can be found here at a glance. You can also follow us on
facebook
to hear more news from Ott Yacht.
30.04.2018
Ultramarin Boatsshow
Our preparations for the Ultramarin Boat Show 2018 in Meichle + Mohr Marina Start Boating are in the pipeline. After watering an Aphrodite IOI we also rigged our Diamant ***.
(Facebook Social Plugin)
Sowe can bring both yachts together with the rigid inflatable boat OPN 610 and our electric boat eFun 485 to the start Boating in the Ultramarine on May 5th and 6th
27.04.2018
watering via a slipway
Letting swim a Diamant 3000 at the Lake Ammersee in Germany. There we are allowed to water the boat of our customer every autumn and spring via a slipway. Basically a great thing, but it should never have wind and waves when slipping, with winds and waves it does not work.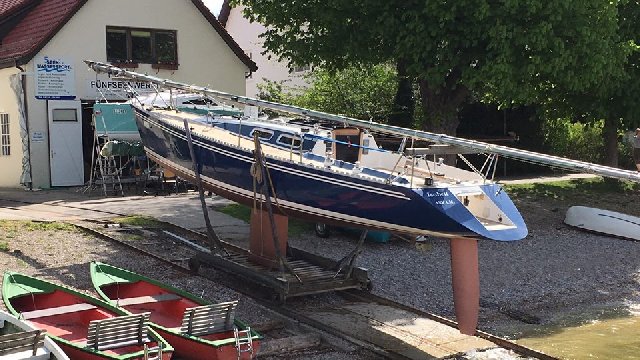 25.04.2018
Ultramarin Boat Show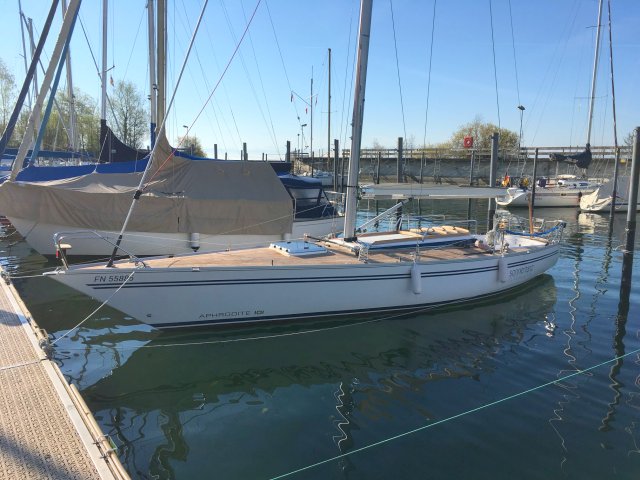 Ott Yacht at the Ultramarin Boat Show
The preparations for the Ultramarin Boat Show on May 5th and 6th are on the way. We will exhibit there a DIAMANT 3000, as well as our rigid inflatable boat OPN 610, our small electroboat E-Fun 485 and the Aphrodite IOI, which we have already set in the water today and rigged.
24.04.2018
New Website Ott Yacht
Also for the 33rd anniversary of our company, we have renewed our website.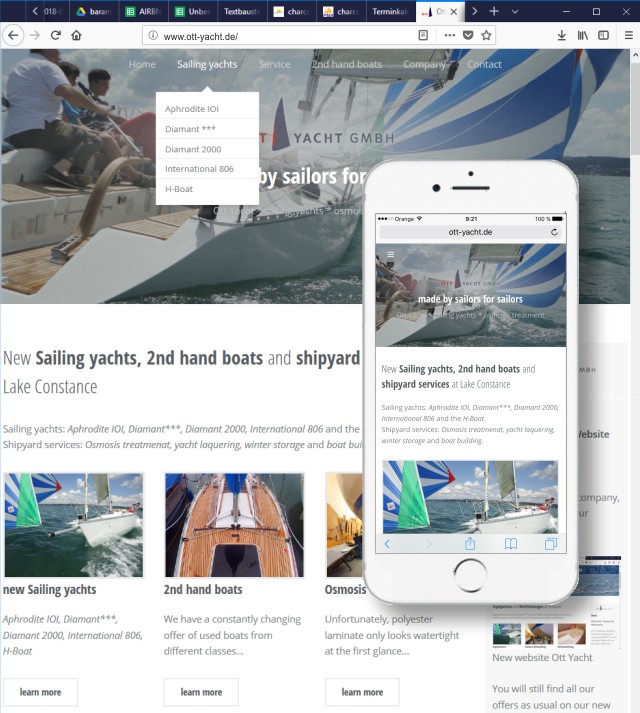 New website Ott Yacht
You will still find all our offers as usual on our new site.
09.03.2018
33 years Ott Water Sports
Due to the 33rd anniversary of our company we offer our DIAMANT*** in a special "Edition 33", you save 33tsd Euro.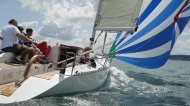 DIAMANT*** "Edition 33"
For the same price, in addition our APHRODITE IOI as "Edition 22", you save 22tsd Euro.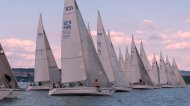 APHRODITE IOI "Edition 22"
And last but not least our OPN 610 rigid inflatable boat with jet propulsion as "Edition 11" for 39.500, - Euro *, you save 11tsd Euro.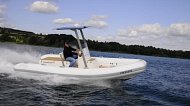 OPN 610 "Edition 11"
*) Boat completely delivered ready to sail / ready to go, limited edition, orders received until 10.10.2018, no trade-ins or other additional services.
16.01.2018
Trade fair Leipzig
Currently we are in preparation for the BEACH & BOAT trade fair, taking place in february from 15th to 19th in Leipzig, Germany. For the first time we will present there our new electric boat which was developed by us during the last year especially for the needs of small lakes with prohibition for combustion engines.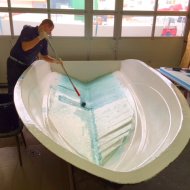 Electric boat with a length of 4.85m
With a length of 4.85m it's small but a fine dinghy: Lightweight, lots of space, a big bathing platform and an easy handling are characterizing this boat. It's powered by a 2.6 kW electric motor. The photo shows the first boat in production, which will have soon it's "coming-out" at the Leipzig trade fair.
23.12.2017
Christmas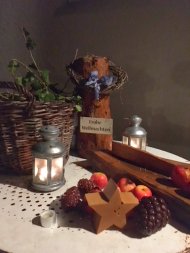 We wish you all a Merry Christmas and a Happy New Year 2018 combined with Health and luck and of course always a hand's breadth of water under the keel.
11.10.2017
Start of the winter season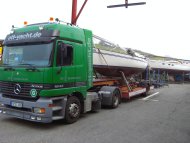 After a successful INTERBOOT boat show 2017 - regarding workshop orders and osmosis treatment - now we collect all yachts we have to work on and bring them to our shipyard. All orders we receive till the end of the year, we can usually realize up to the start of the new season.