Ott Watersports News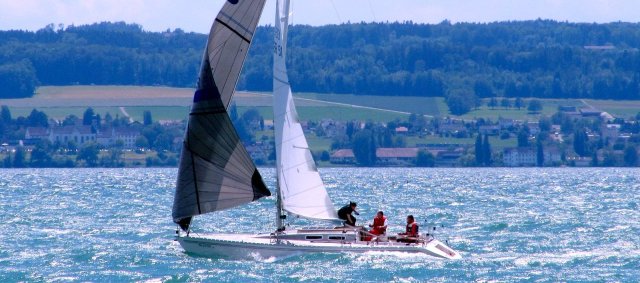 Everything new with us can be found here at a glance. You can also follow us on
facebook
to hear more news from Ott Yacht.
25.05.2019
New Diamant*** launched
The spring season is almost over, most of our winter storage yachts are overhauled and handed over to the owners, the last osmosis treatments for this season are in final stages, so we can take care of the new boats of our own house.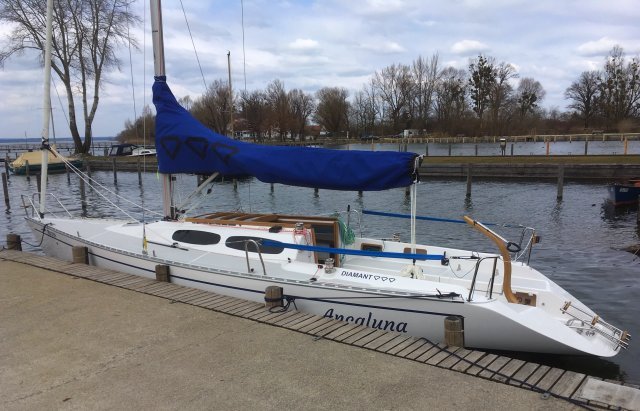 The photo shows the newest DIAMANT*** delivered to Lake Chiemsee in Germany. During the next weeks another new Diamant*** will be finished and watered to stay at Lake Constance.
Alle Informationen zur Diamant***
31.01.2019
Start of the new year and season
So far we have been working hardly on the GRP production of our sold DIAMANT*** and APHRODITE IOI sailboats. The photo below shows a deck of a DIAMANT*** during production: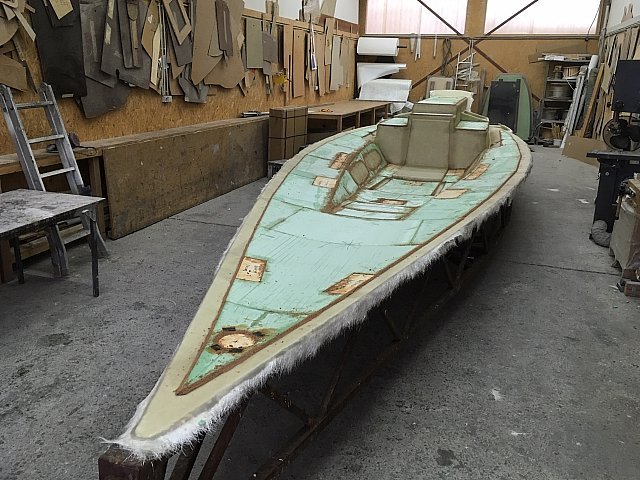 We also will start now with a lot of incoming osmosis treatments, and from end of March on we will prepare the boats from our winter storage customers for the new season, to bring them to water from April on.
With friendly sailor greetings from Meersburg, Lake Constance,
Antonius Ott
21.12.2018
X-mas 2018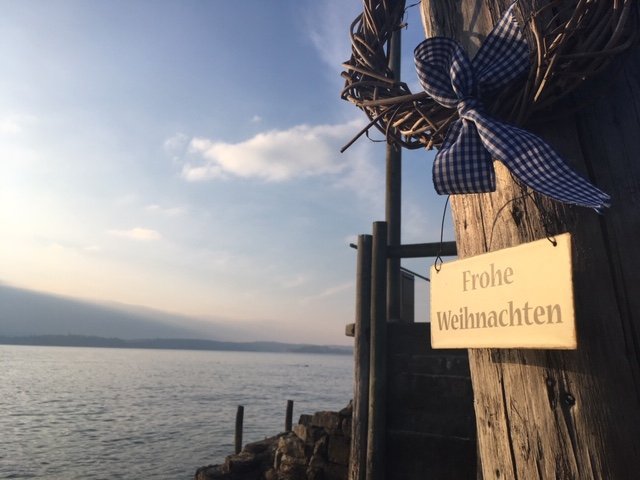 We would like to say thanks our customers for the good cooperation and wish you and your families a Merry Christmas and a Happy New Year 2019 Your Ott Yacht Team
10.09.2018
World premiere Ott 470 e Electric boat with solar cells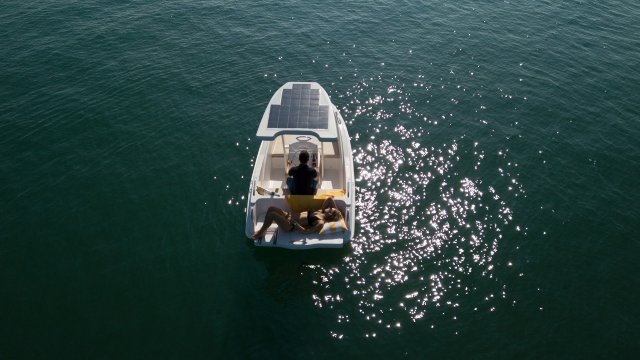 From 22nd to 30th of September 2018, we will be exhibiting our new electric boat with solar cells at the Interboot in Friedrichsafen.
All further information here:
Ott 470e
13.08.2018
Summer at Lake Constance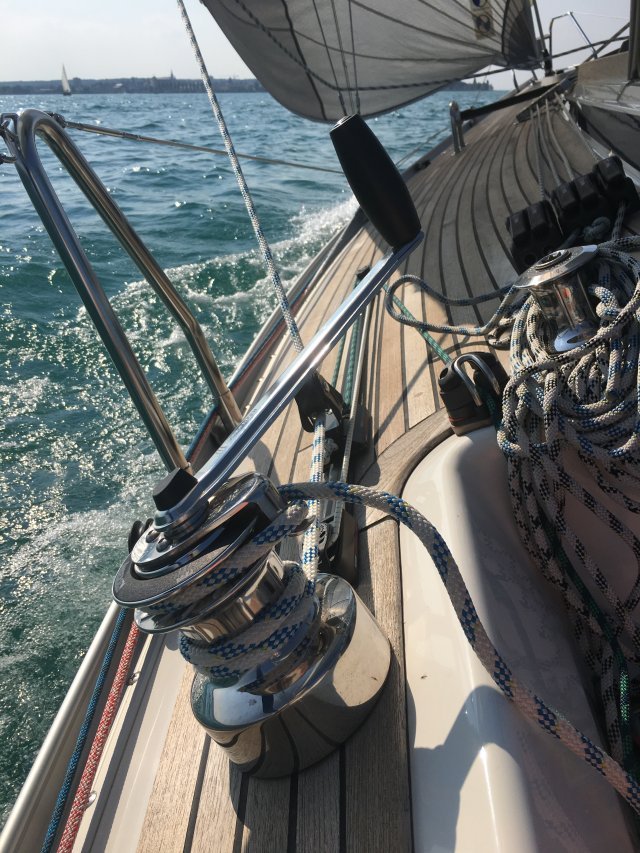 A wonderful summer leaves nothing to be desired in terms of sailing. And yet, in the middle of the sailing season, we are already twice challenged, on the one hand, we are fully prepared for INTERBOOT and, on the other hand, the water level in Lake Constance makes us worry. But up to a level of 3 meters we have in our service ports Uhldingen and Meersburg for boats with 1.80 m draft no problem. From then it can be critical. With friendly sailor greetings from Meersburg Antonius Ott
30.04.2018
Ultramarin Boatsshow
Our preparations for the Ultramarin Boat Show 2018 in Meichle + Mohr Marina Start Boating are in the pipeline. After watering an Aphrodite IOI we also rigged our Diamant ***.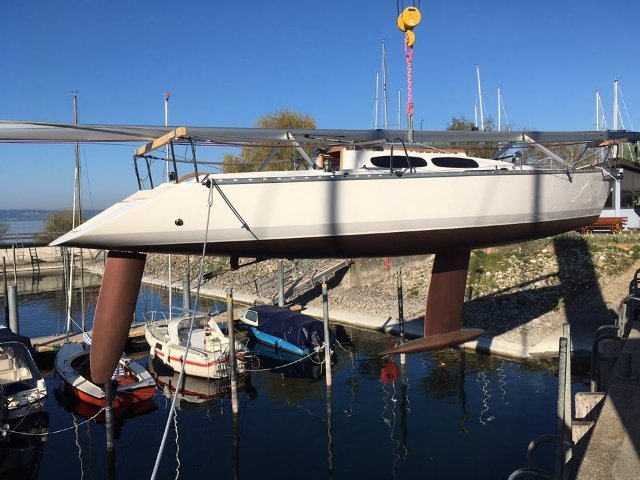 Sowe can bring both yachts together with the rigid inflatable boat OPN 610 and our electric boat eFun 485 to the start Boating in the Ultramarine on May 5th and 6th
27.04.2018
watering via a slipway
Letting swim a Diamant 3000 at the Lake Ammersee in Germany. There we are allowed to water the boat of our customer every autumn and spring via a slipway. Basically a great thing, but it should never have wind and waves when slipping, with winds and waves it does not work.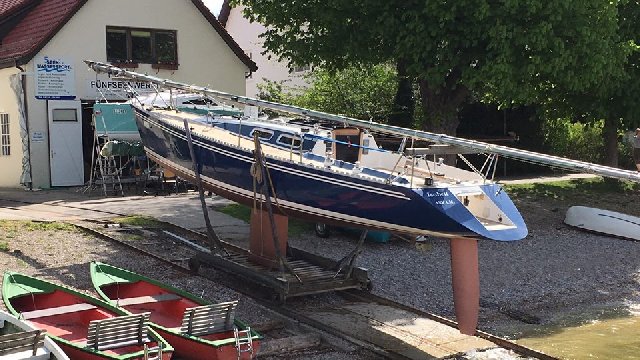 25.04.2018
Ultramarin Boat Show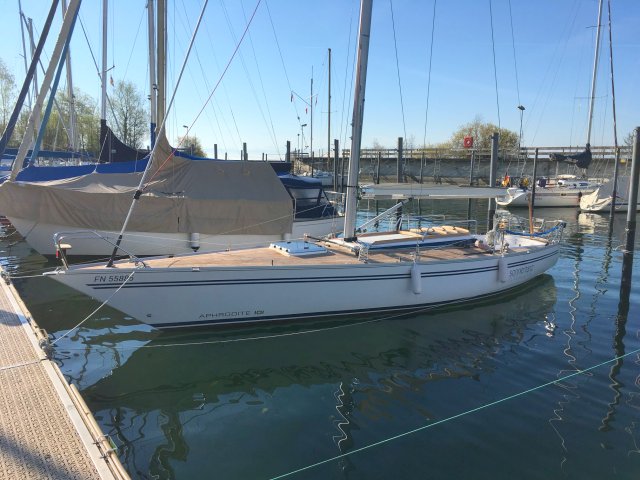 Ott Yacht at the Ultramarin Boat Show
The preparations for the Ultramarin Boat Show on May 5th and 6th are on the way. We will exhibit there a DIAMANT 3000, as well as our rigid inflatable boat OPN 610, our small electroboat E-Fun 485 and the Aphrodite IOI, which we have already set in the water today and rigged.